Texans for Senator John Cornyn Launches New Spanish Ad: Tranquilo. Constante. Eficaz.
AUSTIN – Texans for Senator John Cornyn today released a new ad in Spanish, touting the senator's record as a steady hand and problem-solver in DC. The ad will run across Texas and focuses on the senator's work combatting sex trafficking, tackling police reform, securing our borders, and supporting Dreamers.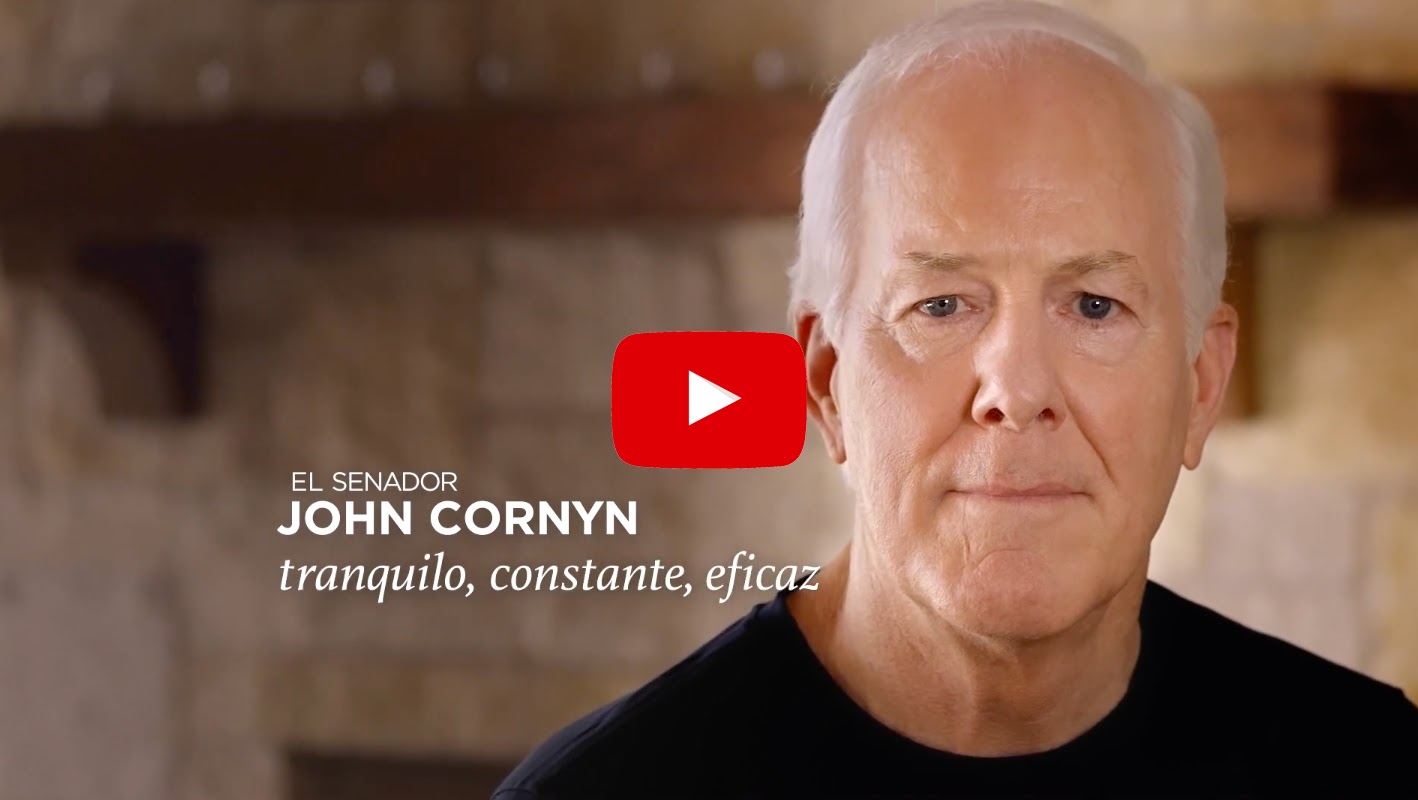 "Our state's diversity is our greatest strength, and we want to communicate Senator Cornyn's strong record of success and vision for the future in the language voters are most comfortable with," said Krista Piferrer, press secretary. "Senator Cornyn fights hard for all Texans — and delivers on impactful issues."
According to the U.S. Census Bureau, more than a third of Texans speak Spanish. Senator Cornyn won the Latino vote in his last election. In addition to the Spanish-language ad, Texans for Senator John Cornyn also hosts their website in Spanish.
For more information, please visit johncornyn.com.

# # #