Texans for Senator John Cornyn Release New Ad "Problem"
TEXAS — Today, Texans for Senator John Cornyn released the following advertisement, which will broadcast in a variety of markets across the state on cable, digital platforms, and radio.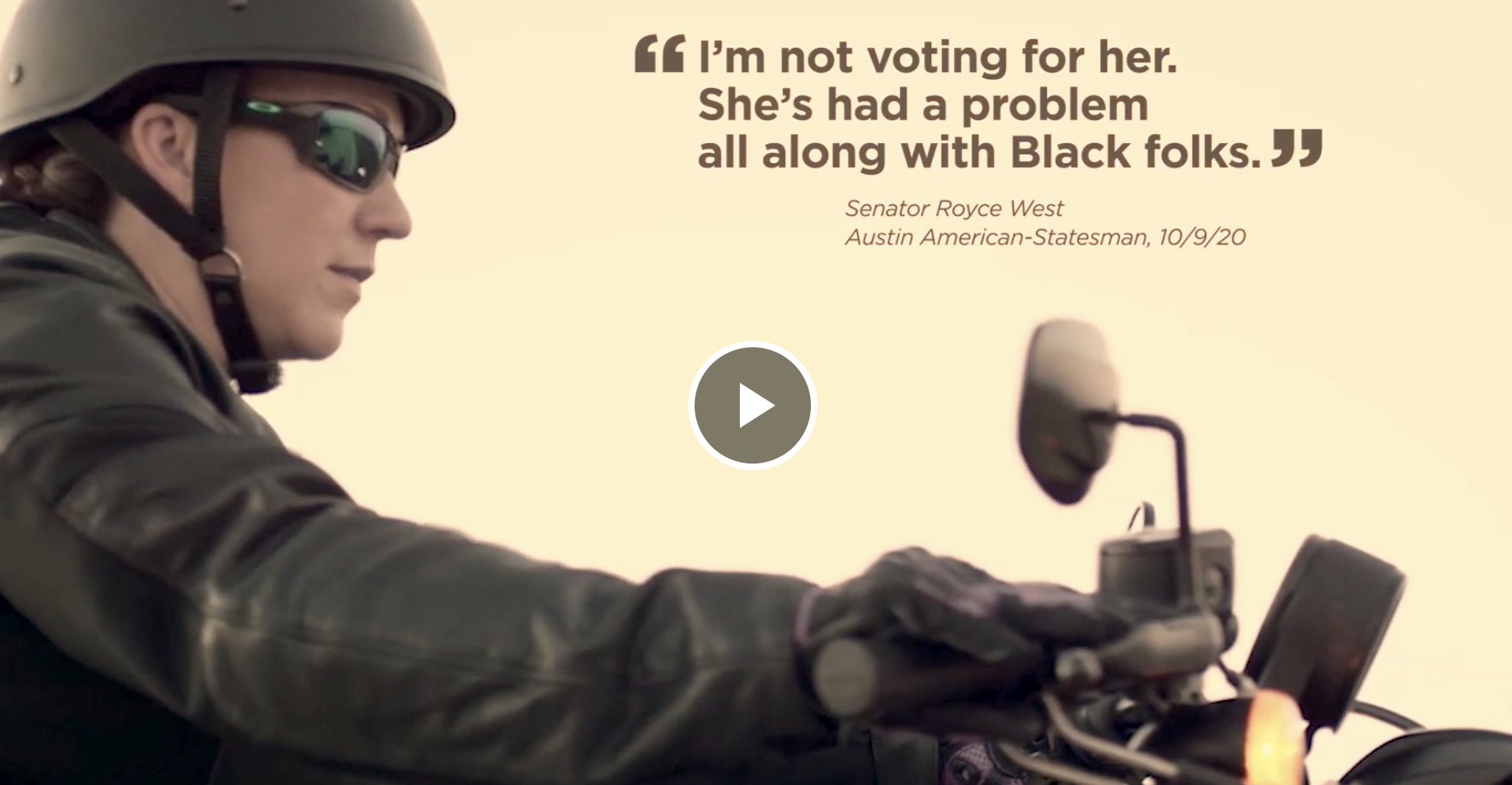 "MJ Hegar has felt entitled ever since Chuck Schumer hand picked her to run in a crowded Democratic primary. Hegar made her opinion of Senator West clear when she insinuated he used his public office for personal profit and would only endorse Hegar if he got something in return." — Krista Piferrer, Press Secretary
Austin American-Statesman: Royce West won't vote for MJ Hegar, says 'she's had a problem all along with Black folks'
"She's had a problem all along with Black folks, I mean realistically, a real problem," West told the American-Statesman when reached at home, where he said he had been watching Game 5 of the NBA Finals and not the Cornyn-Hegar televised debate, which also aired Friday evening.
"She has never reached out, and it is what it is with her, and I'm not voting for her; I'm not voting in that race," West said.
Asked why he thought Hegar had not contacted him since her primary victory, West said, "It's a good question, and I don't know, to be honest with you.
"I know a lot of people not voting for her," he added.
The Dallas Morning News: Inability to end spat with rival Royce West threatens MJ Hegar's ability to rally Black voters
But in a decision that stunned some inside the Texas Democratic Party, West announced Friday, through the Austin American-Statesman's Jonathan Tilove, that he's not voting for Hegar or Cornyn.
That's an extraordinary move for one of the top Democratic leaders in the Texas Senate and a die-hard Democrat who for decades has been in the fight to turn Texas blue.…
But West doesn't think Hegar cares about outreach to Black voters, telling me Saturday that her assumption that he's voting for her without asking for his support is tantamount to taking the Black vote for granted.
Hegar, On Sen. Royce West Not Supporting Her Campaign: "I Don't Engage In Politics As Usual. Personal Endorsements Tend To Come With Quid Pro Quo…"
JEFFERS: "Senator West has built a coalition of minority supporters. Ones who certainly could help you in your bid for US Senate. But on Wednesday, I talked to Royce West. And this is what he told me. He said MJ Hegar has my cell phone number, she has not called me for my support. Have you reached out to Senator West since Wednesday? And why not?" 
HEGAR: "Senator West and I have had so many conversations backstage at events like this talking about why it was so important to replace John Cornyn, um, a lot of people express frustration that I don't engage in politics as usual. Personal endorsements tend to come with quid pro quo that I believe are a big part of what's broken in politics, I will come humbly and ask for the support of the Texas voters, of the organizations that have endorsed me. But you can call multiple people, including the people who have personally endorsed me and ask them if I asked for their endorsement. I believe that is a big part of what's broken in politics, personal endorsements tend to be based on things that are not necessarily values based, or this is the best person for the job. I believe Senator West is supporting me, because I know that we're on the same page, and we share so many of the same values. And I have really been blown away and inspired by the support of the grassroots momentum across the state, including in black and brown communities across the state who know that they are not being served by their current leadership." (MJ Hegar, Remarks At U.S. Senate Debate, 10/9/20; 28:38-30:07)
In June, Hegar Accused Sen. West Of Using His Office For Personal Enrichment
HEGAR: "It's a broken system. It's a system you're a part of, by the way, and that you've been upholding. And it's why I'm running. We have corruption. We have money in politics. We have politicians, frankly like you Royce, who have become millionaires in office and have spent their time legislating in their own best interests instead of the interests of their constituents. I'm done with it. I'm tired of it. And so is Texas." (MJ Hegar, Remarks At U.S. Senate Primary Runoff Debate, 6/29/20; 24:08-24:31)
###